Who are we?
BAR-AT SYSTEM Ltd. is a private company from Harghita county - located in the heart of Romania - a picturesque area with endless forests, famous for its woodworking tradition. Harghita craftsmen have inherited the art of crafting woodworking from generation to generation, perfected over time.
For over 20 years we have been building ecological wooden houses for clients in Romania, Germany, Austria, Switzerland and France.
In 2015, inspired by the American tiny house trend, we came up with the idea to build mobile homes on wheels.
The first tiny house under Barat System brand was delivered to Switzerland, in 2016. Since then we have developed tiny house production, currently reaching 30% of our activity.
We offer consulting, design and planning, execution, transport and installation for tiny houses throughout Europe.
Our prices are moderate, but we do not "discount" quality.
Presently, in 2020, we consider ourselves an experienced tiny house builder with a rich portfolio of tiny home projects. The company has a great number of completed and ongoing tiny house on wheels projects in Switzerland, Germany and throughout Europe.
What plans do we have?
In response to the very high demand for mobile and tiny houses, we invest in the conception, design and development of the production capacity for the tiny house, estimating that it will reach 60% of our activity.
Every tiny home dream fulfilled to our clients pushes us forward!
Tiny House Barat System Deutschland
Contact us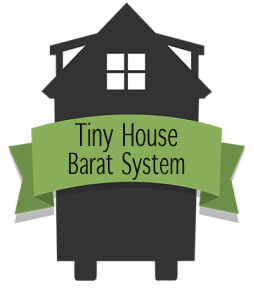 Constantin Consulting
Address:


Frauenwaldstraße 7
94065 Waldkirchen
Germany
Contact person:
Mr. Constantin Ovidiu
Telefon: +49 1522 922 63 22
Email: tinyhousebarat(@)gmail.com